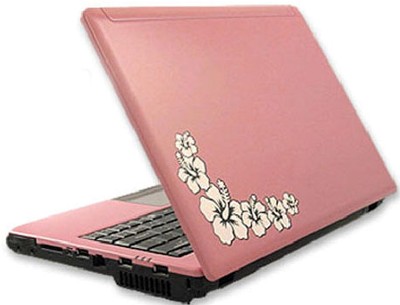 We've been seeing increasing evidence that having a pretty chassis doesn't mean a lack of reasonable power or intelligence under the hood (it's what we've been trying to tell you about women for years, after all). Xtreme Notebooks are offering a range of customisable options that make their 12.1", 4.2lb ultraportable ChicPetite laptop as clever on the inside as it is delicate and floral on the outside.
Xtreme specialise in custom gaming laptops, so as you might expect you can upgrade to an Intel Core 2 Duo processor alongside your Intel GMA for crisp visuals. There's a 160GB hard drive and 2GB of RAM. A 4-in-1 Flash Memory reader is built in, as is WiFi. The base price is $1,349 (around £700), but you can expect to pay a bit more for the more powerful options.
[via UberReview]
Like that? Read this: Pink laptop from Philips | Hi-Grade Notino W5700 laptop "pink and proud"
Into fitness and health gadgets? Check out our new site, Connected Health