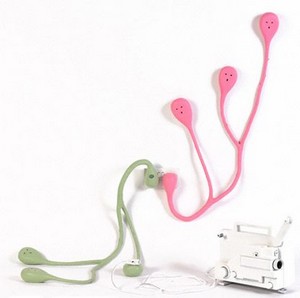 While Bluetooth's all very nice for those who can afford it, it's about time we had a more elegant solution for those of us who are still plagued by endless cables and wires connecting our gadgets to the power grid.
The stylish electrici-tree extension cables are the answer. Well, the beginning anyway. One end, the root of the tree, plugs in, and three branches waver delicately up the wall – that is, if you have a magnetic wall to stick them to. Good for radiators, maybe, if the magnets are strong enough to hold heavyweight plugs. And they look quite nice on the floor, too.

Okay, so it might not be perfect yet, but its organic aesthetics are certainly a timely reminder of the nature around us, and what we are polluting with our over-use of power. That's what the designers say, anyway.
Product Page [via RedFerret ]
Related Posts: Power Socket Safe I Cable Tidy

Into fitness and health gadgets? Check out our new site, Connected Health